BA gewinnt Deutschen Media Preis 2013
http://www.wuv.de/agenturen/udo_mueller_ist_media_persoenlichkeit_des_jahres#sw1
3 tags
3 Leadership Mandates For Sustained Innovation &... →
2 tags
Entrepreneur's 10 Most Helpful Stories of 2012 →
4 tags
5 Predictions for Online Advertising →
4 tags
Social Media Revolution 2013 →
Why Large Corps Start Thinking Like A Startup →
4 tags
Zeigen Wer Man Ist
Gamification- die zweite! Nachdem wir im Interview mit Verena Delius von goodbeans das Phänomen erstmals beleuchtet haben, will ich mich jetzt der Frage zuwenden, was Spiele denn eigentlich aus Sicht der User so attraktiv macht. Wer wäre dazu besser geeignet als ein Konzeptioner aus dem Game Design! Ich spreche mit Helge Looft (HL), Senior User Experience Strategist bei der Exozet Group in...
4 tags
FAKTOR A: Die neue Online-Ausgabe mit Schwerpunkt... →
Vorsorge für die Nachfolge zu treffen zählt zu den schwierigsten unternehmerischen Aufgaben. Planen ohne Ego, alles übergeben, loslassen – diese Eigenschaften gehören nicht ins Regelrepertoire von Machertypen. Und doch müssen immer mehr genau das tun. Denn bei Zehntausenden Betrieben in Deutschland stehen die Inhaber kurz vor dem Rentenalter, Tausende Familienfirmen müssen verkauft werden. Die...
3 tags
Ich bin gut - Kampagne gewinnt Internationalen...
Die Deutsche Public Relations Gesellschaft (DPRG) und das F.A.Z.-Institut würdigen kommunikative Spitzenleistungen im Kurhaus in Wiesbaden  Die DPRG hat zusammen mit dem F.A.Z.-Institut 21 Unternehmen, Institutionen, Agenturen und Nachwuchskräfte mit dem "Internationalen Deutschen PR-Preis 2012" ausgezeichnet. Der renommierte Wettbewerb gilt als wichtigster Gradmesser für innovative Konzepte,...
4 tags
What we all can learn from the Red Bull Stratos... →
8 Signs that you have found the Perfect Job →
2 tags
50 Alternate American Flags, Each A Secret... →
6 tags
The Flow in Games
The question how players can be intrinsically motivated to play or keep playing a game is the core of game design. McGonigal argues that players always try to reach the limits of their ability instinctively. During the course of a game, players cease to think and act reasonably compared to real-world practices. Instead, they seem to dive into the virtual world and start to focus on the peculiar...
4 tags
Motivation for Play
After having defined what games actually are it is now important to identify what motivates players to play games. The question whether intrinsic or extrinsic reward mechanisms have to be triggered in order to motivate players sustainably has been subject to many studies in recent years. At first sight, external influences play a major role in gaming and related marketing activities. That is why...
6 tags
Watch
Welcome to MEETROPOLY! Learn more about my philosophy in this short presentation. Enjoy!
5 tags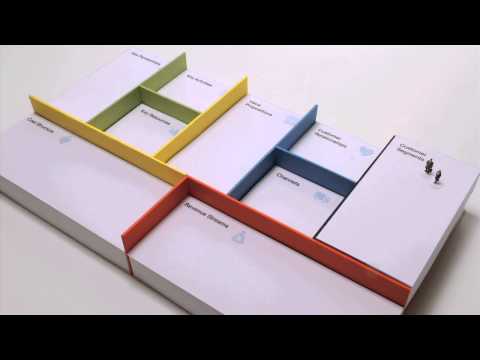 5 tags
Book Recommendation: Business Model Generation: A...
Among the many business books I have read in the last five years, the "Business Model Generation (BMG)" by Alexander Osterwalder has definitely the most impact on the way I approach business modeling today. The reason why this handbook simply changed the way I think about business models is simple: "BMG" manages to re-organize a very complex matter in a very simplistic and visual format. The...
These Three Should Know It! →
BILL BERNBACH, STEVE JOBS, AND MARSHALL MCLUHAN WALK INTO A CAFE (AND TALK ABOUT ADVERTISING)
5 tags
What is so social about social games? An attempt...
In a broad sense, social games can be defined as "online games that adapt your online friendship ties for play purposes, while accommodating your daily routines" – says game researcher Järvinen. hat is the academic world, but what does this mean for us! There are two noteworthy facts related with this definition: First, it clearly describes the distribution via online private networking...
5 tags
Marissa Mayer's 9 Principles of Innovation →
Still very good - not only because she now is CEO of Yahoo!
6 tags
"Opportunities do not float like clouds in the sky. They're attached to..."
– Ben Casnocha
6 tags
Conquer Big Creative Projects Using Past, Present,... →
"Ich gehe nicht durch das Leben in der Hoffnung, keinen Fehler zu machen, sondern..."
– Franziska van Almsick
4 tags
Is Crowdsourcing the Secret to Creating Innovation... →
5 tags
What Makes a Game
The analysis of both academic and practical definitions has shown that despite the many differences there are substantial similarities between all definition of games. What all these definitions have in common is the fact that they describe games as simulated and formal systems that include the notion of decision-making based on a pre-defined set of rules. With regard to the practical purpose of...
4 tags
What Marketing Will Look Like in 2025 →
"Der schädlichste Satz in jeder Sprache ist: "So haben wir das immer gemacht"
– Grace Hopper
Explore Matisyahu's latest album "Spark Seeker" →
spotify: Brand new Matisyahu! Don't miss Spark Seeker, a bold new studio album that finds the one-of-a-kind vocalist and songwriter exploring uncharted territory with help from an expansive cast of collaborators. "My musical tastes are all over the board," he says in reference to a record that mixes ancient traditional sounds with futuristic electro beats, rapping with singing, songs of the...
4 tags
A Game is a Game is a Game
The recent success of video games has led to a progressive adoption of game mechanisms in everyday products and services. Social science researchers have observed that the increasing ubiquity of gaming is having a formative impact on society. The world of video games has become more and more interwoven with cultural habits in everyday life. In recent years, sociologists have started to look at...
5 tags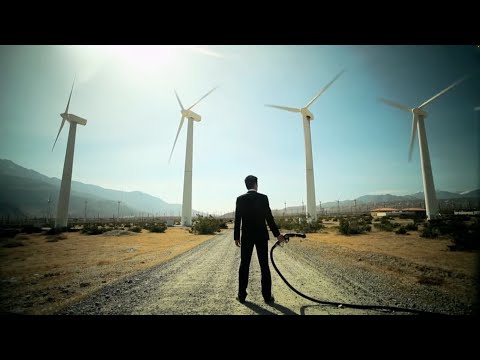 2 Years Later: The First Instagram Photo
instagram: Two years ago today, we tested the first photo upload to an app we called Codename. Three months later, in October 2010, Instagram launched to the public. Today, 1 year and 9 months later, over 50 million people have shared more than 1 billion photos on Instagram. We're humbled by the amazing photos shared every day on Instagram and the incredible community that's formed around the...
4 tags
5 tags
How To Turn A Nasty Surprise Into The Next... →
"Man kann die Zukunft am besten vorhersagen, indem man sie erfindet."
– Alan Kay
"Simplicity is the ultimate sophistication"
– Leonardo da Vinci
6 tags
"Solely because something worked in the past, doesn't necessarily mean it will..."
– well-known meetropolyst from modern times
6 tags
"The pursuit of perfection makes many people trying to avoid mistakes."
– inspired by Seth Godin
6 tags
Inventory Of Personal Means
Every entrepreneur should assess his personal situation before getting started in order to define his or her goals properly. This process is crucial because it will lead not only to an in-depth analysis of personal skills and interests but also to a careful exploration of the own personality. In other words, looking at oneself carefully displays all important facets in one's identity and...
6 tags
"Managers are people who do things right; leaders are people who do the right..."
– Warren Bennis
6 tags